Here Are Several Acts Of Kindness That Show How Pure A Child's Heart Is
A child's heart is both lovely and pure, as well as loving and generous. The simplest gestures of compassion from a kid may sometimes halt time for a moment, calm things down, and allow our hearts to know and appreciate how lovely their pure souls can be.
1. Have A Tissue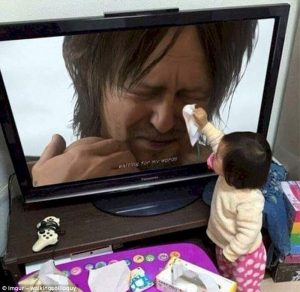 This cute youngster tried to console a weeping actor on TV by wiping away his tears.
"I believe there is no greater enjoyment than this if my heart can become pure and simple like that of a child." – Kitaro Nishida
2. It's The Thought That Counts
A small youngster in adult shoes tries to assist a wheelchair-bound guy without legs in getting over a pavement curb.
"There is nothing more lovely than a child's pure love and kindness."
3. Everyone's A Winner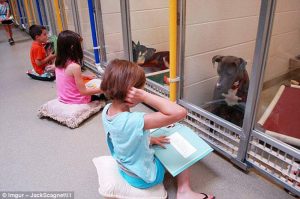 These children in Missouri practice reading in front of frightened shelter dogs in order to help them relax and have some companionship.
"The entire essence of truth will be filled with a pure heart receptive to the light." – Rumi
4. Slow Down For Those You Love
This young man was photographed after stopping traffic to assist in the removal of an injured dog from the road.
"Simplicity is synonymous with childhood. Look at the world through the eyes of a youngster – it is breathtaking." – Kailash Satyarthi
5. Stand Up For Those You Love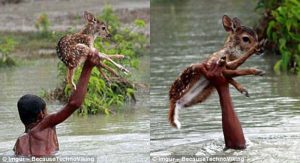 During a flood, a little kid went out of his way to save a small fawn that had become separated from its mother.
"If not you, then who?" says the narrator. When, if not now, when?"
A child's heart is both innocent and pure. Let us take note of their experiences and freely exhibit love and compassion toward one another.