The Most Beautiful "Wedding Gift": They Asked The Guests for Money for Assisted Fertilization – Now They Have Twins
Mark, 42, and Nicky, 40, had only one wish, which they unfortunately could not fulfill – to become parents. Well, for their wedding they asked the guests instead of gifts, to help them raise money for assisted fertilization and now they are proud parents of two twins.
When Mark and Nikki from England learned that they could not have children, they decided to try assisted fertilization.
They received a free opportunity for assisted fertilization from the state, but it was unsuccessful. Not knowing what else to do, they decided to ask their wedding guests instead of gifts, to give them money with which they could make another attempt. This time, luck smiled on them, so they became proud parents of twins.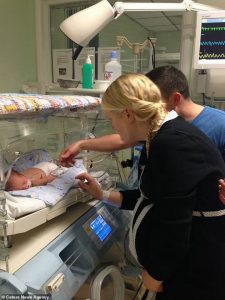 "We already had a home, with furniture, the only thing we lacked in life were children," says Nikki.
When they started thinking about it instead of gifts, to ask the guests for money for assisted fertilization, they both hesitated.
"We were not sure whether to ask others for help. We did not know if it was rude, but people kept asking us what we wanted for a gift, and we only wanted one. "Then a friend wrote a poem about wedding invitations that seemed like the perfect way to ask guests for money."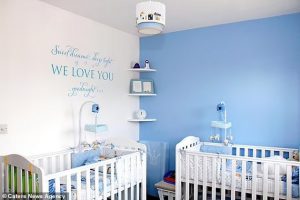 Nikki says that the guests were not obliged to give them money and emphasized that.
"We made sure that no one would feel obligated to give us money, but in case they hesitated about a gift, we told them it was the most valuable gift they could help us with."
When the couple first encountered problems, Nikki found out that her fallopian tubes were blocked. This means that it would be difficult to conceive naturally, but even if she becomes pregnant, she is more likely to have an ectopic pregnancy.
"I remember crying when I heard the news. "It was a really stressful time, but we knew that assisted fertilization was the safest way to try to become a parent."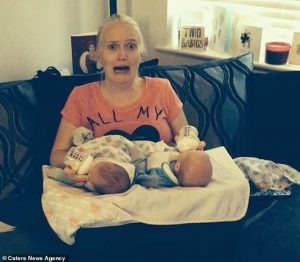 The same time they started making plans for children, Nikki and Mark got engaged and started focusing on the wedding. When they wanted to try another assisted fertilization, they realized that they did not have enough money. They needed over $ 5,000 for one procedure.
To their great surprise, the guests accepted their proposal, and the couple says that the whole wedding, which took place in 2013, was too emotional.
"Everyone present knew how important this was to us, and they made it possible. "At first we were afraid to ask for help, but everyone was thrilled with the idea and gladly helped us."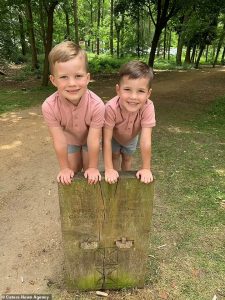 After their honeymoon, Nikki and Mark were emotionally ready for another attempt to become parents.
"We had no more money and we prayed that this time we would succeed. In the end, we could not be trusted. Everyone was overjoyed for us. "The whole situation was even more emotional because our loved ones played a big part in it all."
In November 2014, Nicki and Mark got twins Freddie and Ollie. The children were in an incubator for some time, but were soon sent home.
Freddie and Ollie are six years old today, and their parents could not be happier.
"Our monkeys love football and do well at school. "They want to be outdoors and cheer for Liverpool."
Nikki hopes her story will help other couples experiencing infertility and inspire them to give assisted fertilization a chance.
"If you are going through something like this, trust your doctors. Make sure you have the support of others and talk to people in a similar situation and you will find that you have a lot in common. "We will be eternally grateful to our friends and family, but also to the doctors."