Love Without Borders: A Girl Beats Cancer, But Her Uterus Was Removed – Now Her Sister Is A Surrogate Mother Of Her Baby
Sister love knows no bounds. Sarah Sharp and Katie Stoner are twin sisters, and after Sarah had her uterus completely removed after battling cancer, Katie is here to be a surrogate mother for her second child.
In 2018, Sarah Sharp was diagnosed with a rare uterine tumor, and she says that after she told her sister that she would probably have to go for surgery immediately, her sister was there for her at all times.
"Katie came to the hospital in a hurry to be with me. "Then she told me for the first time, 'If your uterus is removed, I will take your babies,'" Sarah said.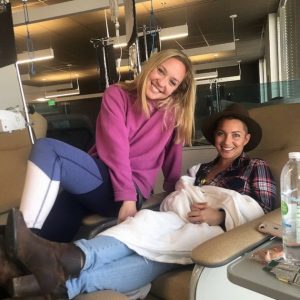 When the first symptoms of the fatal disease appeared, Sarah first thought she had a miscarriage because she was constantly bleeding and had a positive pregnancy test. No one expected to receive such a diagnosis.
Sarah found out that she had choriocarcinoma, which probably appeared as a result of a previous pregnancy. Choriocarcinoma is a malignant, aggressive type of tumor that develops from cells that help the embryo attach to the uterus and help the placenta form.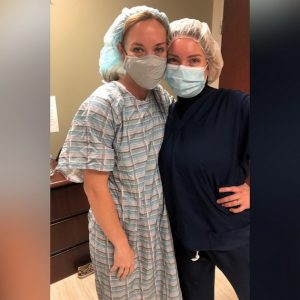 Although she was already the mother of a girl, the biggest shock for her was that she found out that she would never be able to get pregnant again.
"The diagnosis has greatly ruined my world. First I thought about how to survive and how to go through the therapy. But it broke me because my husband and I wanted more children. "My daughter is just one year old," she said.
Sarah was on chemotherapy seven times to beat the cancer, but also to save the uterus. In December 2018, when she was 31, she was told that she had beaten cancer, but at the first examination, only a month later, she was told that the cancer had returned.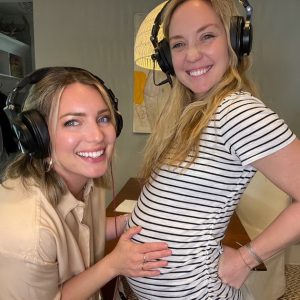 After this she was on chemotherapy again, but she had to make a difficult decision to have a hysterectomy, after which she was cured of cancer, but lost the opportunity to become a mother again.
"It was a Déjà vu moment when I saw Katie and her husband by my bed. Then Katie said to me, 'I'm serious this time, I'm going to carry your babies.' We laughed then, but in my subconscious it was something I could hold on to. It helped me move forward mentally. "It was hope, mercy and a future in one."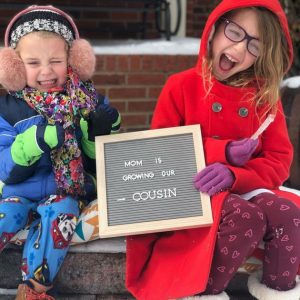 Now, three years after her first diagnosis, Sarah has been cured of cancer and is preparing to become a mother again. Her sister Katie is the surrogate mother of her baby and is expected to give birth in August to John Ryder, who is the biological son of Sarah and her husband.
"From the beginning I felt different with this pregnancy because I know I am carrying my nephew, not my son and I really love this experience. I tell people, 'I'm carrying my nephew,'" Katie said.
Katie and her husband already have two children (a 4-year-old son and a 6-year-old daughter) and have never hesitated to help their sister expand her family.
Sarah is an artist and architectural designer, and Katie is a nutritionist, but they say that from this life journey they have gained great experience on how important it is for women to listen to their own bodies. They now share the Talk to Me Sister subwoofer, which talks about women's health.