Little Girl Serenades Her Beloved Cat One Last Time Before He Passes Away
In August 2018, he shot to fame with a video of Erin Merryn's daughter Abigail singing the song "You are My Sunshine", touching his head. It's on Facebook and Instagram accounts, and millions of people visit it. He's so popular you can see him on ABC News, CBS News and The Ellen Show. The whole story begins with a sweet video.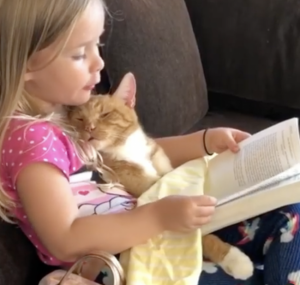 Both are sweet the cat owners describe as a loving and sweet cat. They met when Ms. Merryn was in college and hid him in her dorm room. Bailey was her pet for 14 years.
"I have always said if everyone had a Bailey, there would be a lot fewer people in this world lonely or depressed. I always told people there was a little human inside Bailey."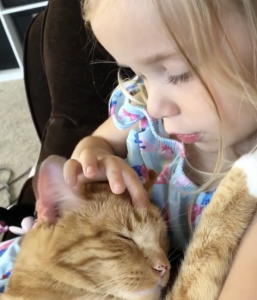 As you can see, there are some fantastic cats. Abigail loves all cats. She involves them in every activity she does or plays with herself. They are included in everything from fancy dress to games.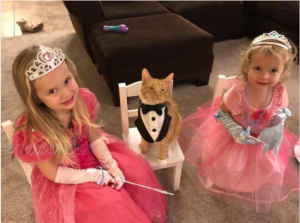 Merryn told PEOPLE:
"It was an inseparable bond of laying on him, pushing him in strollers, giving him baths, taking baths with him, sitting in high chair feeding him with bibs on, laying in their laps with his full attention as they read to him or sang to him, sitting at a desk and playing school with them, lemonade stands, picnics on the front porch, and Halloween costumes," A few months after the video was shared, the cat died of kidney failure. She had a challenging time as she was surrounded by her family and almost died in the vet's office.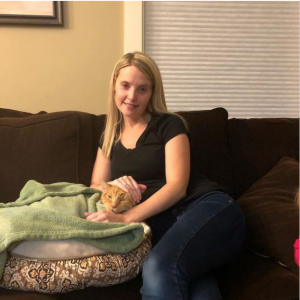 Merryn will never forget the look on her face. Anyone who has ever owned a pet knows how devastating it is to lose it.
Merryn explained the farewell process to everyone. "I couldn't stop crying when he passes away."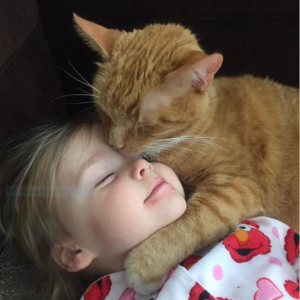 "I am amazed to see the love of people from all over the world, amazed at the power of the internet and how people can find joy and laughter in a cat they have never met," she concluded. Ever since Abigail learned to speak, she has been singing to Bailey, a song every day called "You are My Sunshine.". The family shared a video of the last of her singing the song as a farewell to her sister Hannah, who helped her.