Denzel Washington Chose 'Very Tough' Marriage despite the Temptations That Were around Him
Denzel Washington, an American actor, delighted audiences while going through a "very tough" marriage. The actor and his wife persevered in the face of fame's pressure, and this is the key to their happy marriage.
Since his professional breakthrough, Denzel Washington has established an unrivaled legacy as one of America's greatest actors. His attractiveness and friendliness on set have only complemented his excellent acting talent.
Washington's most successful production as an actor, director, and producer won over audiences. Films like "The Equalizer," "Training Day," and TV shows that had viewers captivated to their screens are just a few of his acting credits.
After appearing in "Carbon Copy" in 1981, the actor, who had previously referred to himself as a "minority among minorities" and "a working black actor," saw his career soar to incredible heights.
Washington received numerous honors throughout the years for his dedication to the film industry and hard work. It is no secret that he attracts a lot of female fans, but the celebrity has shown he is unafraid of the attention he receives.
Washington's work has made him a guy with enormous expectations, but he has managed to keep his lovely marriage. The actor, who is now 67 years old, is wed to Pauletta Pearson, and their union has only grown with time.
How Washington first met his true love
On the set of the movie "Wilma," Washington and Pearson first met in 1977, and the co-stars soon started dating.
The "American Gangster" actor had nothing but admiration for Pearson since they started dating. In Hollywood, Pearson, 71, is a well-known actor.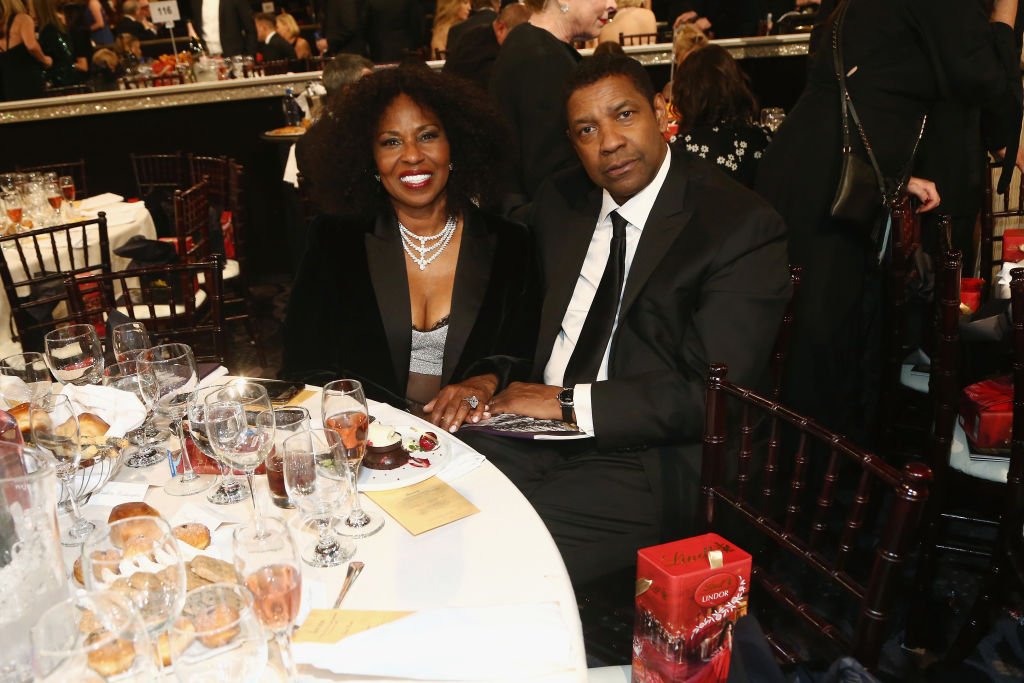 She has had notable cameos in films including "She's Gotta Have It" and "Philadelphia," which were nominated for Oscars. Everyone is aware of the couple's devotion to one another because they have done everything possible to maintain their long-lasting marriage bliss.
Although many are aware of the lovely bond that Pearson and Washington have, it may come as a surprise that it took Washington some convincing before Pearson agreed to get married.
WASHINGTON'S THREE PROPOSALS
The two lovers cracked jokes about Pearson's repeated "no" responses to Washington's numerous proposals in a 2013 interview. Washington made his proposal twice but didn't receive the desired response until his third time.
The wedding took place on June 25, 1983. Pearson and Washington have added four children to their household since getting married. Their younger children, twins Olivia and Malcolm, Katia, and John David, an actor, all followed in their parents' footsteps in terms of occupation.
Washington once noted that even though it may seem like they have a flawless marriage, every relationship has its "ups and downs." When sacrifices were necessary, Pearson has taken enormous strides in her marriage to the Hollywood star.
PEARSON'S SACRIFICE
Pearson had to give up her Broadway career in order to concentrate on becoming a mother and a wife while beginning a family with Washington. She didn't regret it, though, and as Pearson once remarked in reference to her marriage:
"Both parties have to make a lot of sacrifices."
She went on to say that it was really important to think about what was most important in life. The actress claims that while celebrity is wonderful, it "may not stay," family life goes on nonetheless.
In a number of interviews, the "Man On Fire" actor also provided advice on how to maintain one of Hollywood's longest-lasting unions. And it turns out that the key is to keep believing in each other.
Washington made it plain that a couple's dedication to one another was of the utmost importance and that being "excellent friends" might be beneficial. He also sent a warm complement to his longtime love:
"She has carried the bulk of the load. She has consistently been the one. The daily religious instruction was delivered by her. While I was out providing, she was the one driving them to school."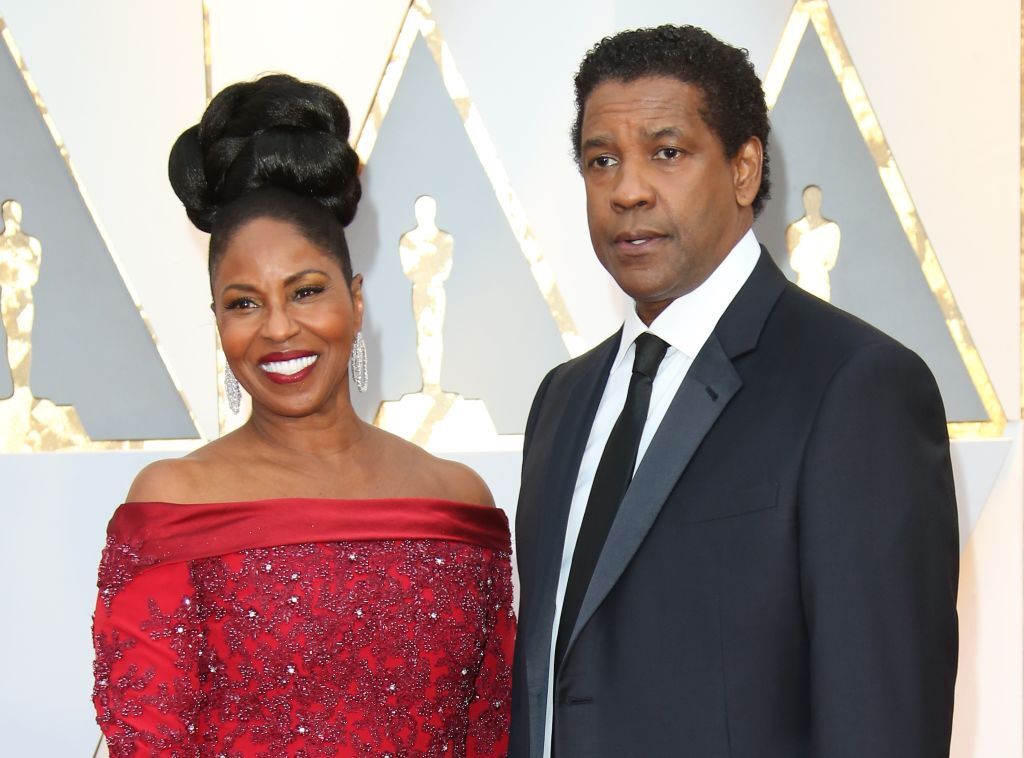 Her husband and children value Pearson's assistance and positive influence in their home. Her son John David enthused over his mother's ability to strike a balance between business and family as the actress came back to the screen.
On the first night of the Billie Holiday Theatre's "Autumn" play, David expressed how "proud" he was of his mother for being able to resume acting after making such sacrifices to raise her children.
He also didn't forget to mention that she exhorts him to "be the best and accomplish more," though. A political drama called "Autumn" focuses on racial, class, and gentrification conflicts. Family concerns and the links that bind them are another topic covered.
The "Déjà Vu" actor has made it clear that Pearson, his better half, has played a significant role in their successful marriage. However, he had also made it abundantly obvious that it can occasionally be "extremely tough."
Washington, who came from a dysfunctional family, treasured his time with his better half and didn't squander the chance to keep a harmonious home. In spite of pressure from other ladies, the actor made sure to pick his wife.
Washington admitted that maintaining a marriage like his takes effort in a 2010 interview. But he also made the point that building a solid spiritual foundation is crucial for fostering harmony and peace.
DIFFERENCE BETWEEN A HOUSE AND A HOME
Pearson's charisma is constantly complemented by Washington. For instance, he once made a joke about always doing "what I'm told" before praising Pearson for her crucial abilities in maintaining the property.
There is a distinction between a house and a home, according to Washington. The actor claimed in an interview that his wife's sacrifices and the way she raised their children had turned their house into a home. He didn't forget to compliment her on her amazing cooking abilities either.