"I've Never Been in Love Like This." How Adele Went Through a Divorce and Managed to Open Her Heart for New Love
Adele has the record for the most Billboard Music Awards wins (12) in a single night, is a 15-time Grammy winner, and won the Oscar for Best Song. The British vocalist became successful in 2009 with lightning-quick popularity. Adele once acknowledged that her romantic breakup and the distressing feelings it brought on allowed her to focus her talents.
We'd like to tell you the tale of Adele, who isn't afraid to express her innermost thoughts in music. The singer is now content with her new lover, and she serves as a living example that there is always hope for the future.
The number 19 on Adele's debut studio album reflects the age of the artist at the time it was written. It was quite successful. The singer said that she poured a portion of her soul into her breakthrough when speaking about it. She claimed in an interview that she "probably wouldn't have written ANY of it" if she had been sober.
The fact is that she was only able to finish this album because she dumped her partner. According to history, she created the words for the song Chasing Pavements, which reached the top of all charts after she dumped her cheating partner.
The future celebrity was wondering, "What are you chasing? " while she was strolling along the street. You are running after a barren sidewalk. The song was created in this manner. When she returned home, she adjusted the chords after first recording it on her phone. Her entire record was consequently drenched with melancholy and unpleasant recollections.
He "turned me into an adult and set me on the path I'm on."
For Adele, 2009 ended up being crucial. The teenage singer found success with her debut album, which sold 2.2 million copies globally, and won two Grammy Awards for Best New Artist and Best Female Pop Vocal Performance. She also embarked on her first world tour, An Evening with Adele.
However, as soon as Adele rose to fame, her ex-boyfriend appeared and sought a share of the singer's earnings because, in his opinion, Adele owed him a portion of her fame. He "made me a grownup and set me on the road that I'm traveling," the celebrity stated, adding, "I'll give him this credit."
But Adele didn't spend much time alone. The diva was already dating the enigmatic stranger who wrote some of her biggest hits in the late 2000s. Adele soon admitted that if she could have been with him, she would have sacrificed her "job, pals, and interests." However, drama finds a home in Adele's life every so often. The breakup of the couple served as the inspiration for her new album 21, where she discussed love stories without happy endings.
Adele quickly gained recognition as one of the most important and well-paid young musicians. Even though she didn't enjoy them, she would be invited to many social and red carpet events as the media attempted to capture every part of her life.
Who would have guessed that she would run into Simon Konecki, a British philanthropist and future husband, at one of these occasions. Adele initially refrained from discussing her personal life but eventually said that her relationship with Simon was the most serious one she had ever been in.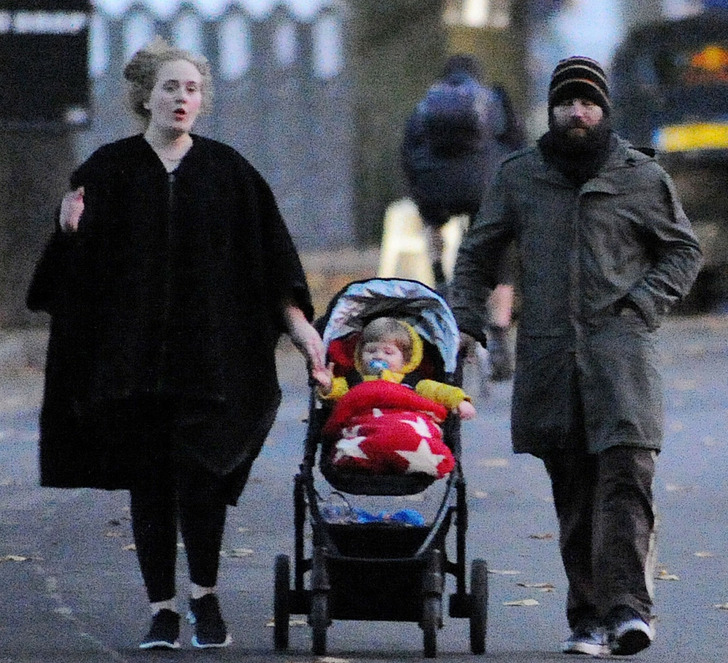 Simon and Adele's romance progressed quickly. They wrote, "We're all over the moon," after the birth of their son Angelo in 2012.
Following the birth of her child, Adele abandoned her unruly hairstyle and red carpet appearances in favor of her peaceful garden. The singer's new record, which showcased her other joyful side, was made possible by this sabbatical.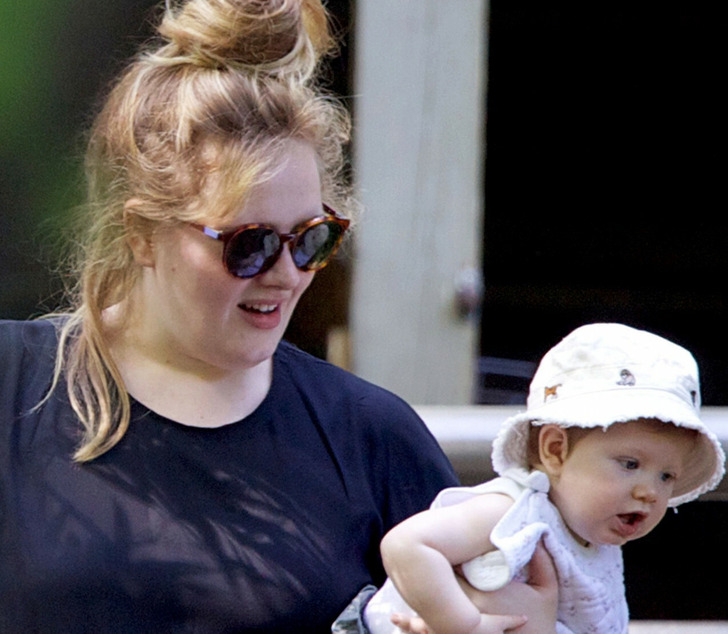 A staggering amount of prizes, including two Grammys for Album of the Year and Best Pop Vocal Album, were given to Adele's third album. However, when the singer gave her address on stage, she talked about becoming a mother and the challenges that come with it in addition to thanking her friends and family for their support. And I lost a lot of myself during my pregnancy and motherhood, and I've suffered and still struggle with being a mother, she continued. It's very challenging.
The singer made a commitment to herself in April 2019 on Instagram, writing that she was beginning a new era in her life and "Learning to REALLY truly love yourself." Her admirers also learned of her divorce during that year.
Adele explained that she was pursuing her own happiness, which she didn't find in marriage, as the cause of their breakup. Her mental health was also impacted by the divorce process because their troubles caused their son, Angelo, to be extremely unhappy.
Adele had to go to counseling to get over her emotional scars, and it was during this time that she dealt with her traumatic childhood.
The singer understood that all of her prior relationships were unhealthy and kept her from ever truly finding happiness thanks to counseling. She was compelled to adhere to the maxim, "You're going to hurt me, so I'll hurt you first," as a result of the lack of love she had as a child, which also affected her adult relationships.
It becomes sense that her latest studio album, 30 her emotional experiences to the fullest. She also spoke briefly about her divorce and expressed gratitude to her husband for letting her go through parenting. "I cherish your father for giving you to me. You are 50 percent Daddy and 50 percent Me.
Adele learned how to accept herself and widen her heart via therapy. The singer revealed to her fans in September 2021 that she was dating sports agent Rich Paul, who is intelligent, attractive, and hilarious.
Adele revealed in the well-known interview with Oprah Winfrey that it was the first relationship of her life in which she had learned to fully love herself and be willing to love and be loved by another person.
The singer says she's never been in love like this and doesn't try to hide her delight or emotions. Simply put, Rich is her obsession.
The two of them spend a lot of time together, going to various sporting events and planning for the future. Adele would respond that she was still single but was open to starting a new marriage when asked if she wanted to get married.
The celebrity recently admitted that she wouldn't mind having a few more kids. It's important to note that Rich Paul concurs with her opinions towards having children once more.
Her new lover moved into Sylvester Stallone's former Beverly Hills residence, Adele's house, in May 2022. So, we'll cross our fingers and hope that Adele finds true happiness this time.
Source: cheery.world