Will Smith With His Wife Jada And Children At Oscar Party After Defending Her From A Nasty Joke
Will Smith celebrated his first Oscar in his film career and received support from the whole family.
The 53-year-old actor arrived at the Vanity Fair party with his wife Jada Pinkett Smith and their three children – Trey, Jaden and Willow.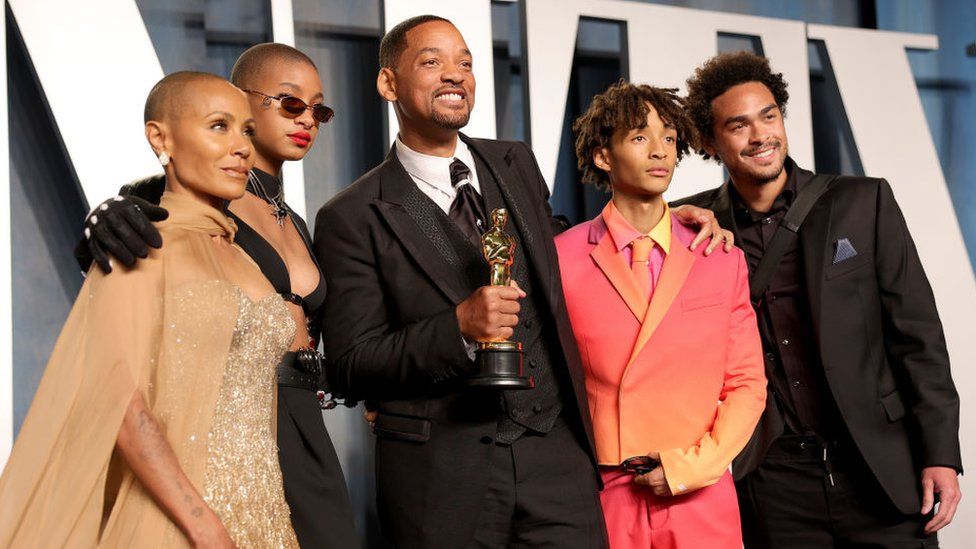 Minutes before he was presented with the Golden Statuette for Best Actor, Will had an incident on stage. He defended his wife's honor and slapped Chris Rock, who made a tasteless joke about Jada's bald head suffering from alopecia.
The 50-year-old actress wore a Dolce & Gabbana gown, while the 21-year-old Willow chose an outfit by David Coma.
#Oscar Winner @willsmith celebrates his win with family and friends at the @vanityfair #Oscar2022 party.

——- ? pic.twitter.com/fK8h9E0FD0

— TruNG (@TruManageMGT) March 28, 2022
Will Smith enters the Vanity Fair Oscars after-party.

Watch GMB now ? https://t.co/6iQ6ebeOEQ pic.twitter.com/y19FBHra8q

— Good Morning Britain (@GMB) March 28, 2022