Lady Thinks No One Is Watching, and She Boogies Down at the Bus Stop
Someone captured the most entertaining video ever in 2013. It was April, and the weather in Eastleigh, England, was a little cold. Ellie Cole, 35, was waiting for the bus at the time. She chose to dance because she thought no one was looking. Someone was recording her, and it altered her life forever. Maybe she was attempting to move so she could warm up, or maybe she was just feeling the rhythm. She had no idea she was being videotaped, and she had no idea the video would be published on the internet and watched by millions of people.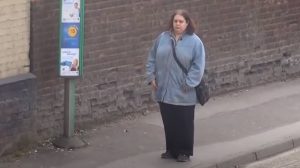 If you're going to dance in front of an audience, you may as well dance like no one's looking, which is precisely what Ellie did. As it turned out, her little dance at the bus stop brought in some unusual possibilities for her. She told The Daily Telegraph in an interview that she's simply an ordinary "everyday" person who enjoys dancing at bus stops. Even now, she finds it difficult to accept what occurred with the video. Jane Rowland, who was seated across the street at a cafe, was the lady who shot the famous video. Jane ingeniously included the famous song "Dancing Queen" by the Swedish rock band ABBA into the video.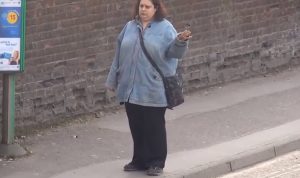 She ended up with millions of YouTube views on her channel and copyright infringement issues, so she took it down and re-uploaded it, most likely without the music. Ellie, on the other hand, was listening to Alesha Dixon's song "Knock Down." It certainly got her up and going, and she danced like there was no tomorrow. She claimed she still wears her earphones every day and dances whenever she has the opportunity. Rowland stated that it motivated her and her friends, and that seeing the video always made them feel better.
The two women had the opportunity to meet and even appeared together on The Today Show. Take a look at the video below to see how much fun you can have.