11-Year-Old Boy from Nigeria Receives A Scholarship From New York Dance School After His Barefoot Ballet Performance Goes Viral
While many people nowadays want to point out all of the negative aspects of social media and the internet in general (of which there are plenty), this tale serves as a reminder of how the internet can be used to accomplish wonderful things.
This young Nigerian ballet dancer, as shown in the video below, is 11 years old. A video of him dancing barefoot in the rain recently went viral, earning him a scholarship to a famous US summer camp.
His dance school, Leap of Dance Academy, posted this video on YouTube. The video quickly went viral, with thousands of views, likes, and comments. The boy's commitment, elegance, and talent appear to have astounded everyone.
Cynthia Harvey, the creative director of the ABT Jacqueline Kennedy Onassis School of Dance in New York, was taken by the video.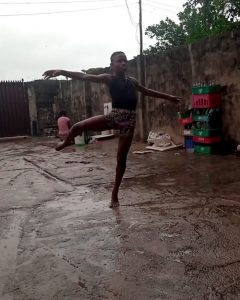 The footage was provided to Harvey by a friend in the United Kingdom, according to the Cincinnati Enquirer. "Within a day, I was attempting to find him." Thankfully, Cynthia Harvey was able to locate Anthony. She also offered him a scholarship to a three-week virtual intensive summer course in the United States.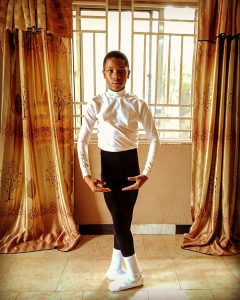 Anthony's instructor, Daniel Ajala Owoseni, started this school in Lagos in 2017. Unfortunately, the school still lacks a dedicated facility for its 12 pupils after three years. As a result, they practice most of the time in Owoseni's basement as well as public areas in the neighborhood.
"We're attempting to alter perceptions of ballet dance. The teacher told the BBC that boys can perform ballet. "Male ballet dancing is here to stay, and it isn't just for women." "Anthony is presently enrolled in the ABT virtual summer intensive."
"It left us feeling completely overwhelmed and thankful. We can't believe what we're seeing, and the outpouring of love makes us assume we're dreaming. God has been so generous in giving all of these things for us. Anthony is ecstatic and has always been a diligent worker, so he is thrilled to be able to pursue his ambitions and be given this chance. Anthony is presently enrolled in ABT's summer virtual intensive. The major aim for our school is to have our kids represent ballet in Nigeria properly and bring it to the forefront while demonstrating the elegance of ballet while also allowing our culture to shine through," said Leap of Dance Academy's business and PR representative to Bored Panda.
"Our major objective for our school is to have our children represent ballet in Nigeria,"
Here's what people are saying about the performance.