Teen With Special Needs Visits Late Mothers Grave To Tell Her "I Did It. I Graduated"
When PJ Marshall graduated in June on Haughton High School, he wanted to share his joy with his mother. Graduation is an important event in every life and we all want to share it with our loving families and close friends. Do not forget that you are a happy person if you are lucky enough to have your family and friends near to you.
Latanya Wilson-Marshall died in 2010, aged 46. His father, Paul Sr., explained how they learned to endure over the years after. She always wanted all the best for her son, and her last words were, "I want to see Paul Jr graduate".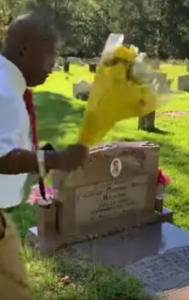 Pursuing that dream has not always been easy for Paul Jr. Since he's born, he was diagnosed with Down syndrome and suffered from several medical problems from birth, including a partially functioning kidney and a defective heart.
He bought a bouquet of yellow flowers, dressed up and go to her grave. It was difficult for him to talk to his mother and tell her that he had graduated. He wanted to share the good news and celebrate this great achievement in his life. His father accompanied him and captured the entire moment on video.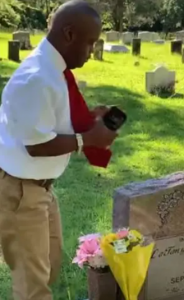 "Sharing that special moment with Mum made me happy and I seemed to be in a much better mood". Laid flowers on the grave, kissed his fingertips and held them to her headstone. I graduated today and I know Mommy you're proud on me and happy". It's so inspiring to be able to love my mother. She would have told me that.
Paul Jr. is already planning his future and plan to attend Bossier Parish Community College.
Your mother would be so proud of you, Paul Jr. We wish you all the happiness in the world.