9-year-old Begs To Be Adopted After His Brother Is Adopted Without Him
People who saw an interview on a local TV station fell in love with a 9-year-old boy from Oklahoma. Children are pure, innocent, creative, truthful, kind, loving, imaginative and simple. Your wishes are a joy to hear and to help, but for someone like this little boy in Oklahoma, it's heartbreaking.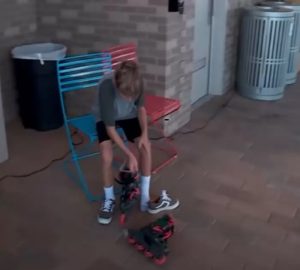 The boy has been part of the care system for six years, meaning he has spent most of his life in and out of care. Now he wants to be raised by a loving family. The 9-year-old was asked in an interview in August where he would go if he went into the world and he replied:  "to an adoption party for a home." I want a family to call mom and dad. According to local news, he is begging his heart to be adopted.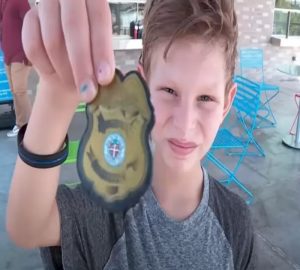 He said:
 "I would just like to have a family to call mom and dad or just mom or just dad. I don't really care. […] The reason it's important is so I could have some people to talk to anytime I need to. I hope one of y'all pick me."
So pure, so honest, so innocent!
And then- a miracle happened!
This is not the first time Jordan has been interviewed. Three years ago, he and his biological brother Braison attended the same interview. At the time, they were living in different foster homes and Braison was adopted without Jordan. Today, they rarely see each other.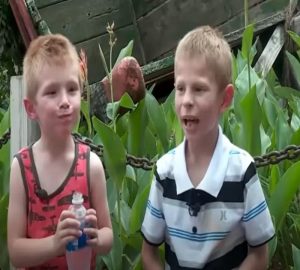 Christopher Marlowe, Jordan's long-term planning officer, has handled nearly 5,000 adoption applications. He said the Oklahoma Department of Human Services hopes Jordan and Braison will eventually be in close proximity so they can at least spend more time together. He said his brother and his adoptive family are happy with the future and are ready to take him in when the days pass so that he can spend good time with his brother. But the hope that Jordan will find a decent, loving family is far from being fulfilled.
He is beginning a whole new phase in his life. The care system can be very traumatic and challenging for children of this age. As a child in detention, he is doing much better than most of our children.
This will allow him to get to know the family in peace and further details about the family will be kept secret. Oklahoma Department of Human Services has selected a suitable family for him after reviewing thousands of applications. For now, he will have a new family. We wish him the best he deserves.