TikTok Of A Crying Mom Goes Viral As She Couldn't Buy Diaper After People Bulk-Buy
The coronavirus pandemic has terrified the entire world, and while people are tackling important problems, something else is happening every day that could be associated with outbreaks: panic buying. Don't you think it is wiser for all of us to buy as much as we need, so no one will find an empty shelf? To make matters worse, so many people go to the supermarket and start buying vast quantities of hand sanitizers, toilet paper, food, detergents, and diapers.
A TikTok video of a mother raising a low-income family, Lauren Whitney, went viral after she burst into tears when she couldn't find a diaper for her baby daughter, 18-month-old Rosalynd. The mother of four was approaching the aisles of her local Walmart when she noticed that her daughter's size had run out of nappies. In the video, she bursts into tears in front of an empty nappy shelf.
 She says:
"So to all you crazy people buying out all the diapers, how am I supposed to…How am I supposed to diaper my child, if I can't afford to buy 20 at a time like you can?"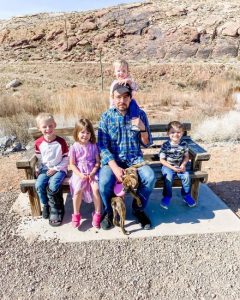 Lauren explained why she wanted to keep the video as a draft in the first place. She debated dismantling it, but decided it needed to be seen. Within an hour, she realized the video had been posted and had gone viral.
She made it clear that the video should be seen to draw attention to the fact that people are buying in panic and causing problems for those of us who cannot afford it. "I feel emotional because I was demoted for stupid reasons this week. Thank you to everyone who offered their help."
When someone suggested cloth diapers, Lauren added that her daughter was too close to being potty trained so she didn't invest in cloth diapers. When she went to the store, she found two packs in size 5. She bought one and left the other behind.
The National Retail Federation and the Retail Industry Leaders Association advises shoppers to avoid the practice of hoarding:
"Hoarding and stockpiling create unnecessary gaps between the time that someone who truly needs a product can find it back on retailers' shelves. This is particularly important for our most vulnerable neighbors — the elderly and those who are struggling with other health issues."