A Boy With Autism Created The Largest LEGO Replica Of The Titanic, It Is 7 Meters Long And Has 56 Thousand Cubes
A boy with autism has used 56,000 cubes to build the world's largest Lego replica of the Titanic. Brinjar Carl Birgison was only ten years old when he started building the ship that sank 108 years ago, but the end result is admirable. Brigison worked on his replica for over a year, in over 700 hours of work and with over 56,000 cubes he created a 7 meter long replica.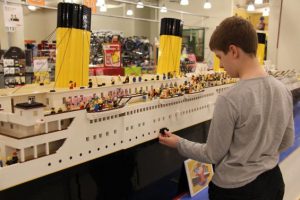 He was supported by his grandmother and mother, who initiated a fundraising appeal to buy the necessary dice. Brinjar says it was a project that changed his life: "Since I was a child, I have loved to create and build objects with cubes".
I always played alone, but LEGO bricks became my best friends, so I developed and used my imagination and creativity to build.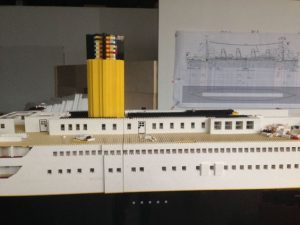 "I was diagnosed with autism at the age of five, but I don't feel lonely, I've always been busy creating something. I had no problems" – said Brinjar, a 12-year-old boy