Pregnant Woman Does Maternity Shoot with Thousands of Bees on Her Belly
Pregnancy is one of life's most beautiful occasions for a woman. It's always exciting and nerve-wracking to put yourself in the shoes of a mother. They observe their moms do such a wonderful job of raising them as they grow up. They only want to be as strong, loving, and compassionate as they are.
This priceless occasion is now commemorated in a variety of ways. Parties are conducted to disclose the gender of the newborn. The popular occasion when the pregnancy is celebrated with considerable pomp and display is the baby shower.
Photo sessions are another method to mark the beginning of a new period. They have been highly popular among the general population in recent years, ranging from pre-wedding to maternity photographs.
When it comes to maternity photographs, the main goal is to capture the lovely moment of anticipating the birth of a new member to complete their family.
The shootings have a variety of subjects. They are either taken within the four walls of the dwellings or in the surrounding environment to give it a more natural feel. Flowers and other lovely objects are used as props.
However, there have been times when the photograph included some very bizarre elements. The case that will be discussed today is a good example of this.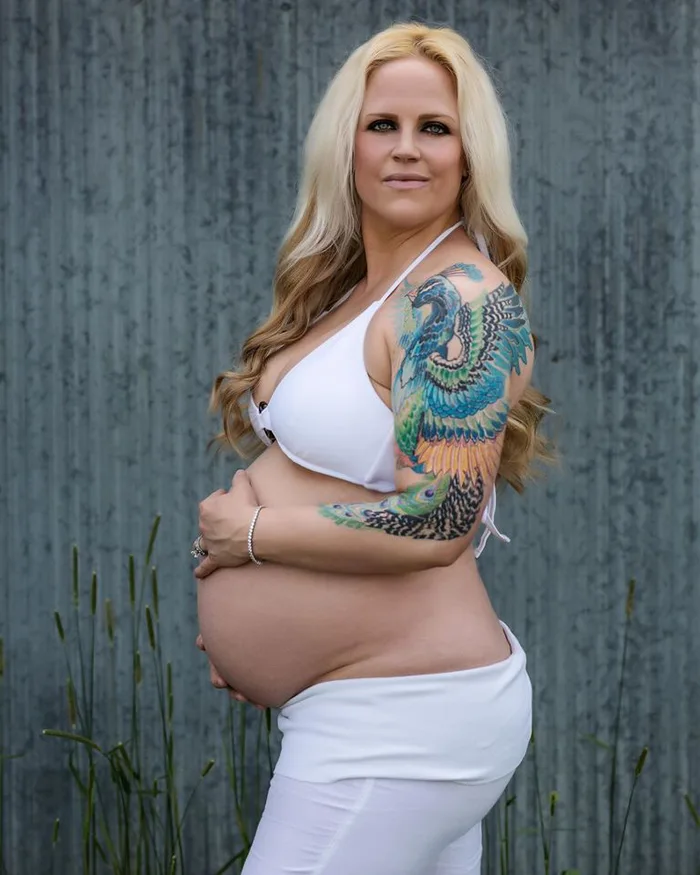 Bethany Karulak-Baker posed with bees on her tummy for a maternity photo session. Honeybees were swarming over her pregnant stomach.
Her tummy is swarming with 10,000 bees. "We just dropped the bees on me, and they started to beard right away."
"Don't worry, my doctor allowed this," she said in her post.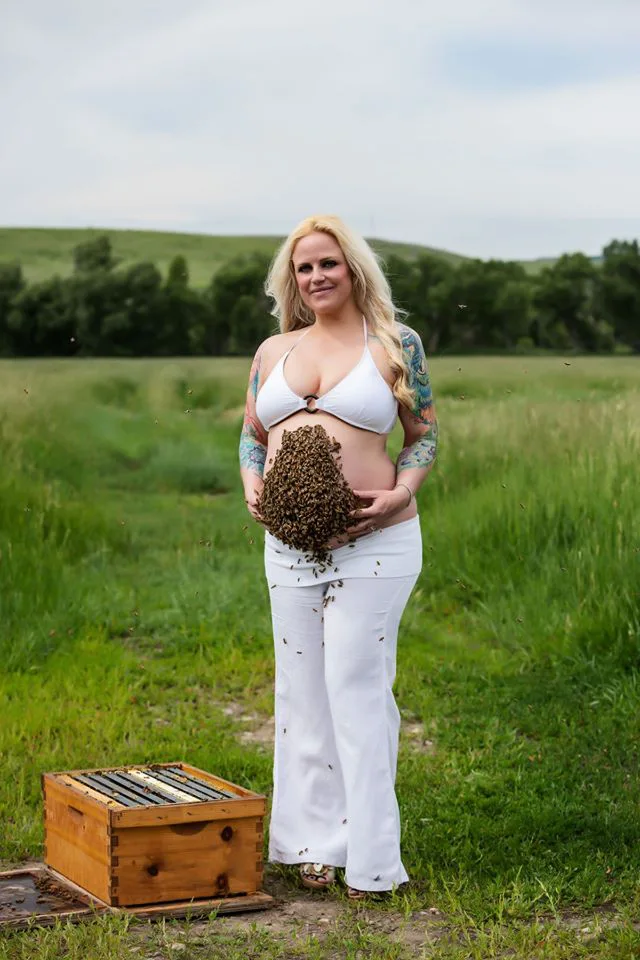 This has not been an easy pregnancy for Karulak-Baker. She had previously had a miscarriage, which left her crushed and grieved beyond comprehension.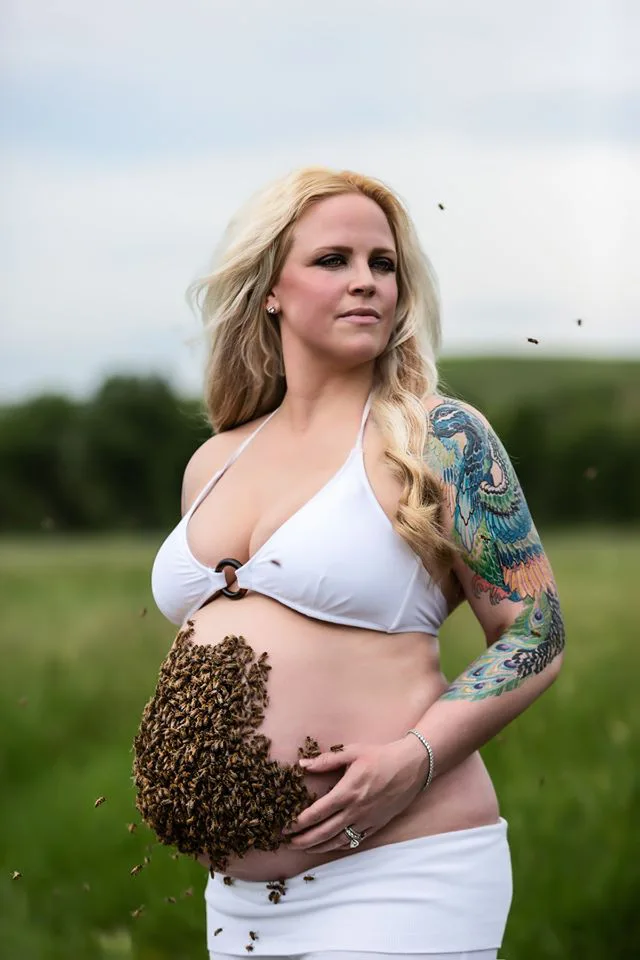 She asked the internet not to perceive it as merely a shot of her belly full of bees, but as a bold and courageous lady who is teaching her unborn kid that her mother is a hero.
Some netizens cheered her on and said they were proud of her for persevering. One person commented, "I'm sobbing, this is lovely." "This is stunning!" said another. Mama, keep going strong!"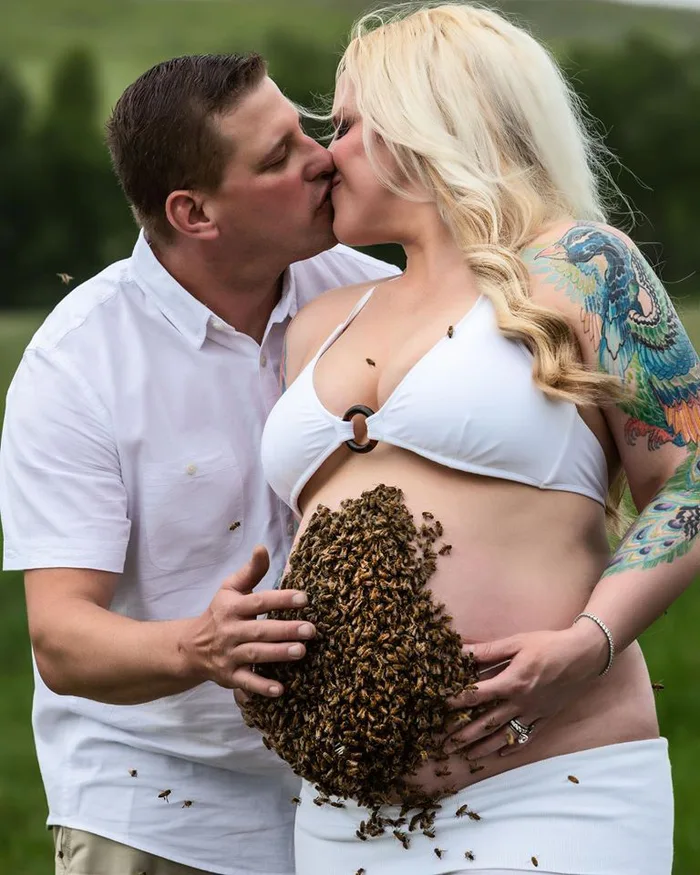 This shoot's aesthetic may be a little unconventional, but the narrative behind it is breathtaking and worth remembering.