How Many People Are In The Family
Can you solve this?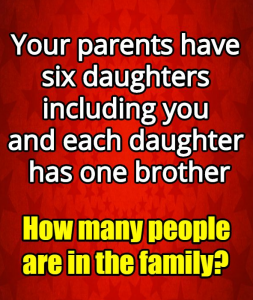 If your parents have six daughters including you and each daughter has one brother, can you tell us, how many people are in the family?
.
.
.
.
.
Here is the answer:
There are nine members in the family. Two parents, six daughters and one son.