16-Year-Old Girl With Autism Is Left To Celebrate Her Birthday Alone. Her Mom Is Asking For Cards
When no one showed up for her daughter's 16th birthday party, mother asked people to send birthday cards to cheer her up. Birthdays are special days of the year for most of us that we feel extraordinary, loved, valued and appreciated, and we tend to spend them with the people we love the most. Sweet 16 is an even more special birthday you must agree.
In the United States at least, it is seen as a major turning point in life. Therefore, can you imagine how would you feel if you end up completely alone on this day? Can you sense the pain after planning a party, and no one coming to it?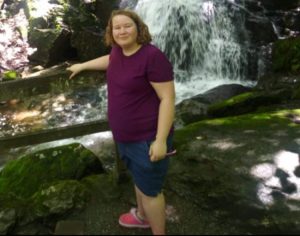 This is exactly what happened to a girl with special needs, Kristina Bryan, whom I will call Tina. Her mother said that when Tina turned 16 on September 18, they organized her party, but no one from her school friends showed up. It hurt her and she was depressed.
She was so excited about the birthday party because she had spent most of the previous year in hospital because of her seizures. Her worried mother, Angel, and neighbors figured out a way to cheer her up by asking people to send her a birthday greeting because they thought she would know that people cared about her. "I felt that it was because of my special needs, because I was different, and I got into a big depression." claimed Tina.
We hope that this girl was the luckiest 16-year-old girl in town, after people sending her cards with the Barbie theme, which she loves the most.