Heartbreaking Truth Behind Prams Abandoned At Polish Train Station As Mum's Leave Pushchairs For Ukrainian Refugee Kids
Women fleeing the horrors of war in Ukraine with their children. This is the image that has been plastered throughout Western media every day since Russia's invasion of Ukraine began two weeks ago.
Many Ukrainians choose to travel to the west, and there are already over 1 million Ukrainian refugees in Poland, according to local officials.
Only women and children flee Ukraine after the formal mass mobilization, leaving their husbands, dads, and brothers to battle.
Every day, we see photographs and videos of families being torn apart in tragic and emotional circumstances, and we get to see how countries that accept refugees handle them.
The image of the strollers abandoned at the Przemylu train station in Poland has gone viral on social media.
Wzruszający gest i zdjęcie-symbol: polskie matki zostawiły na dworcu w Przemyślu wózki dla przybywających z Ukrainy kobiet z dziećmi. #StandWithUkraine️
fot. : Gianna Kouka/Dmytro Kuleba pic.twitter.com/u6roPKpM7n

— Polska Times (@polska_times) March 6, 2022
Polish women strive to assist Ukrainian mothers who arrive with their newborns in this way.
Efforts to assist Ukrainian refugees are ongoing in numerous Polish cities. Food, clothing, and medicine are being collected by Poles to help their neighbors.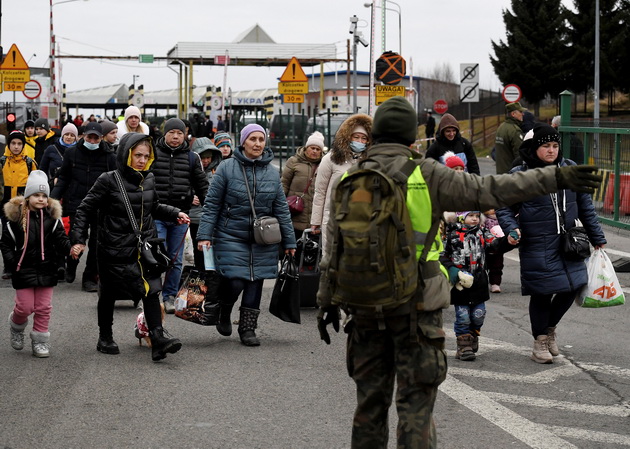 The photo with the baby strollers, on the other hand, has gone viral and being frequently shared on social media, with many people writing that it has given them hope again.
Source: ibtimes.com.au