Can You Figure Out the Correct Top View of this Triangle?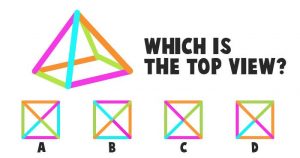 Play the game "Which is the Top View?" to test your patience and detail awareness. All you have to do is think in three dimensions to get it right the first time. Please post your findings in the comments section!
Now, we will show you the right answer.
.
.
.