Newborn Baby Girl Is Left With A Scar After Doctors Mistakenly Cut Her Face During C-Section
A case of a newborn girl in Russia has shocked the world. Mother Darya Kadochinkova, 19, was planning a natural birth but doctors told her she would have to undergo a C-section. C-sections are considered the safest option for newborn girls in Russia. However, there is always the risk that something could go wrong during an operation.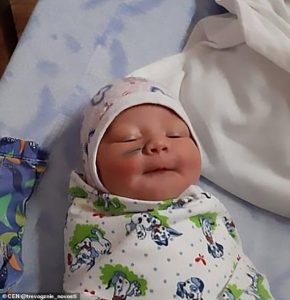 During a caesarean section, doctors at a hospital in the Russian Chelyabinsk region accidentally cut off a baby's face, leaving the girl with a permanent scar on each cheek. The mother explained that she was sedated with intravenous anesthetic, because the epidural anesthetic did not work and she could feel the cut. During the C-section, doctors sliced open the baby's cheeks, leaving permanent scars.
When she woke up to see her daughters face, she was shocked. Pictures show she was cut from her nose to her right eye.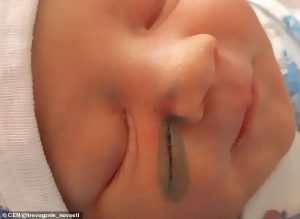 After the procedure, the young mother reportedly had a high fever and breastfed the baby while taking antibiotics.
Russian media reported that mother was unable to move after the surgery.
It's unclear if Kadochinkova will be filing a case against the hospital.