8-year-old Wants To Attend Daddy-daughter Dance After Losing Father – So Kind Officer Takes Her
This tiny second-grader had always wanted to go to the father-daughter dance. However, since her father's death, she never imagined she would be able to attend.
That is, until they made the wise decision to volunteer as escorts for youngsters who do not have father figures in their lives.
"I contacted the mother, and she said it was fine… Because the last thing I want to happen is for a second grader to reject me," Van Buren school resource officer Nick Harvey quipped. "So her mother discussed it with her, and the next day I formally asked her to be my date to the daddy-daughter dance."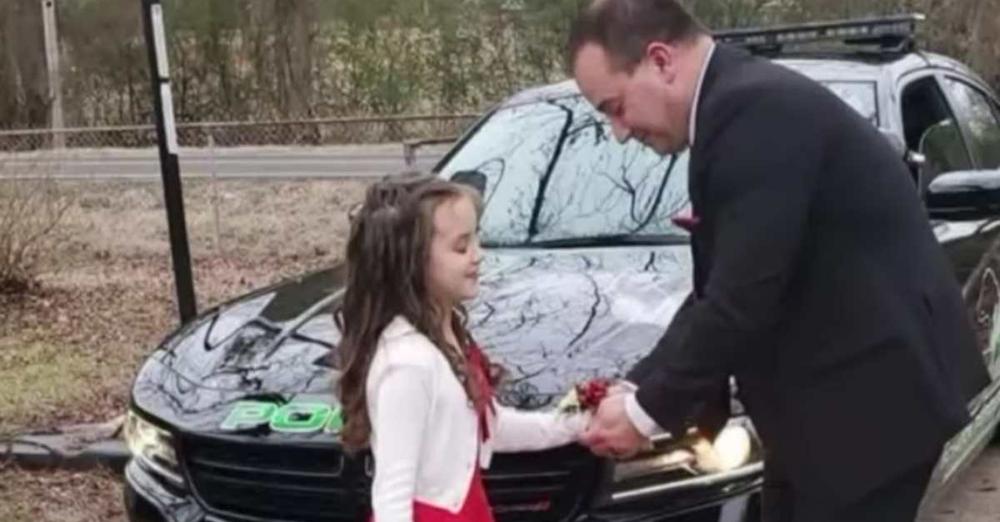 Harvey was clearly delighted and proud of his decision when he reminisced and shared his story to 5 News while sitting next to Avey Cox, an 8-year-old girl. He displayed his sincere and positive intentions and showed no signs of regret.
When the big night arrived, the parents and volunteers worked tirelessly to ensure that it was a beautiful and unforgettable evening. Harvey and Cox planned their clothes, took a ton of photos, took a limo to the event, and even stopped for pizza on the way.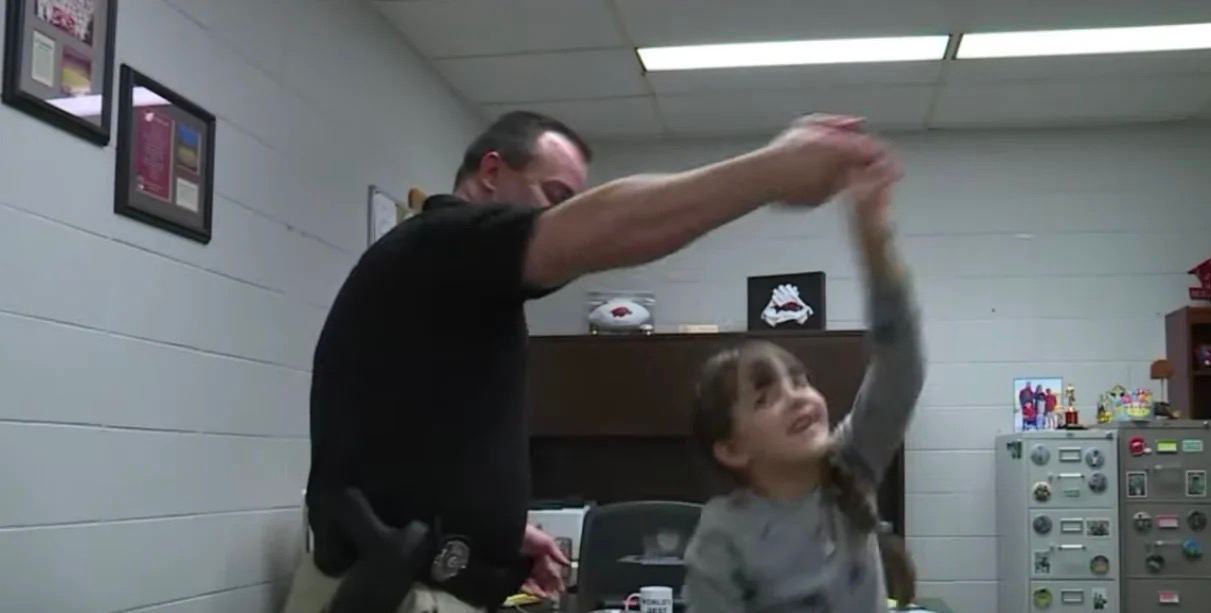 "It meant a lot to me because I got to see all of my friends there," Cox said to 5News before turning to Harvey and beaming. "After that, I got to tag along with him and had a great time."
That particular time was extremely valuable. The way the little girl smiles at Harvey and points at him is just lovely, and it makes our hearts melt!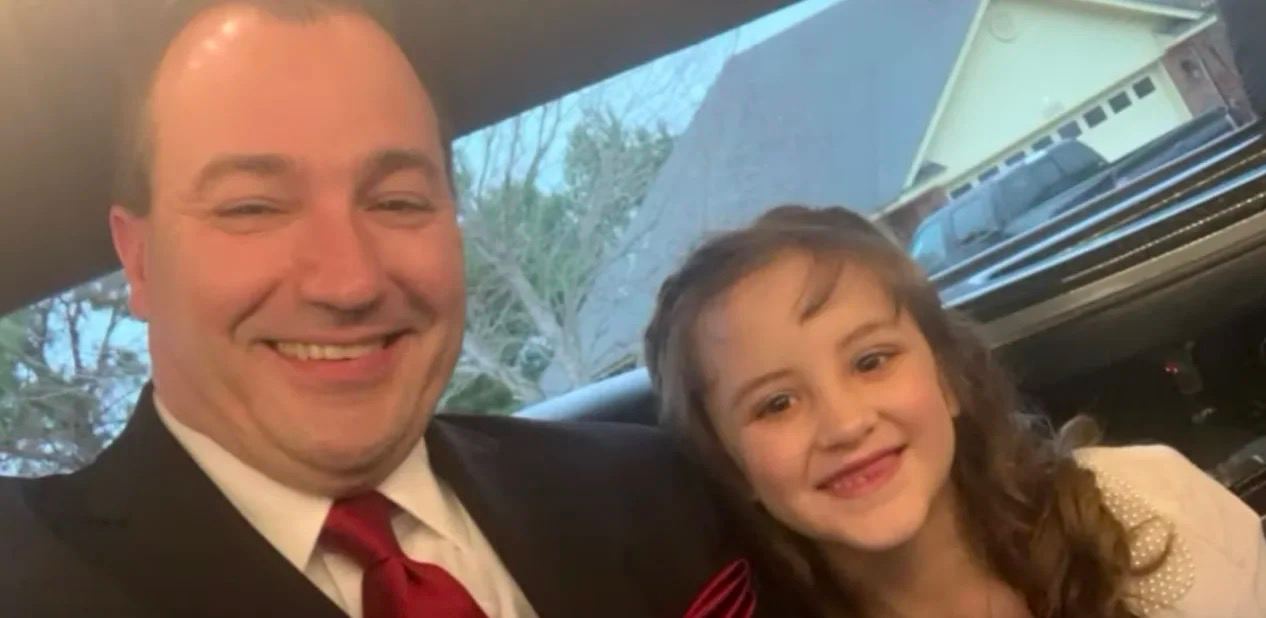 Harvey agreed that it was a memorable evening – one he will never forget. According to the officer, the two made a lot of fantastic experiences at the Arkansas school, both on and off the dancefloor.
Harvey laughed, "I humiliated myself a little bit and danced when I can't dance at all."
Cox trailed off, sounding as if she was about to cry, as she stated, "Me and him dancing…" Harvey then pulled her inside and hugged her. It was such a wonderful, genuine moment, and their bond is clearly precious and vital, especially for a youngster who lost a parent at such a young and vulnerable age.
The daddy-daughter dance was a particularly memorable part of the evening. Someone at the gathering videotaped Harvey and Cox dancing and uploaded it to the Internet, where it went viral almost immediately.
Harvey's kindness affected not only the young girl, but the entire world, demonstrating how pure and meaningful that night actually was. It is very great to see some good folks out there performing good actions in today's world.
Please tell your friends and family about this.