Little Girl Brings Her Saved Coins To School To Buy Milk For Classmate Who Couldn't Afford It
Sunshine Oelfke, Jackie Oelfke's 5-year-old granddaughter, was digging through her piggy bank one day after school, and she asked her what she planned to do with the money. Jackie's heart was broken and melted by the sweet girl's response.
Jackie explained, "She said she was carrying it to school for milk." "I explained that I had already paid for her milk for the month," she added, "but my friend's mother doesn't have milk money, and I do."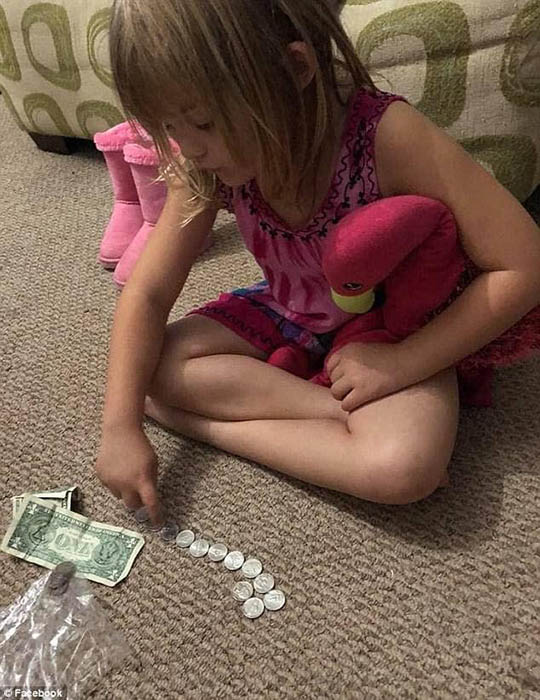 "I'm bringing milk money to school for my pal because she wants milk and I want her to get milk as well," Sunshine explained. "We both enjoy chocolate milk."
Sunshine had been saving her spare change and a few dollars in the hopes of one day purchasing a snowmobile, but she had made the decision on her own that supporting her buddy was more essential.
According to Jackie, her granddaughter consumes milk every day to "become strong for snowmobiling."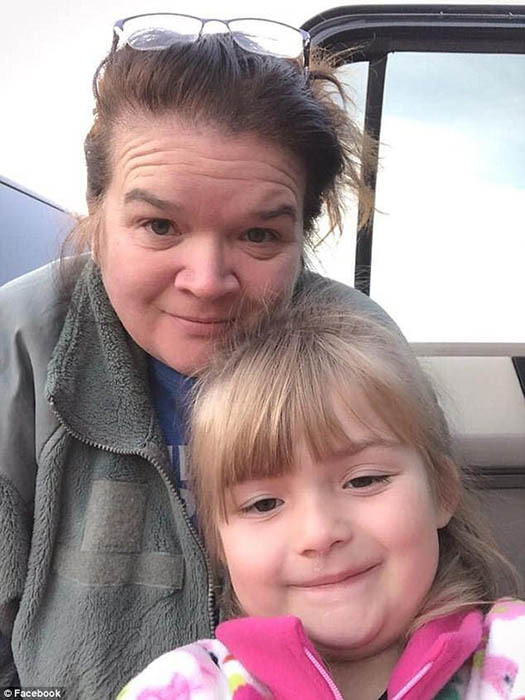 Sunshine and her grandmother went to school together the next day, and the beautiful little girl had numerous plastic bags full of milk money for her pal. Jackie described the purpose of the money she had brought to the kindergarten instructor.
Sunshine's instructor, Rita Hausher, stated, "I have always felt sorry when I have had to tell a pupil, 'no,' when they ask if they can have milk." Sunshine's act of generosity had a profound impact on Mrs. Hauser.
Sunshine motivated Jackie to start a GoFundMe for her classmate's milk money, with the objective of reaching $800 to cover everyone's milk for the remainder of the semester. Kind people from all across the world surprised her by donating a total of $19,730.
They were able to not only provide milk for everyone in Sunshine's class, but they have also decided to use the surplus monies to continue purchasing milk and food for any of Sunshine's classmates who are in need as she progresses through the grades.
"The money will stay with Sunshine as she advances in grades so that her friends can have milk wherever she is," Jackie added.
Sunshine's instructor stated, "Thanks to Sunshine's act of kindness for one student, it has grown so much that it now involves everyone, which makes my heart happy."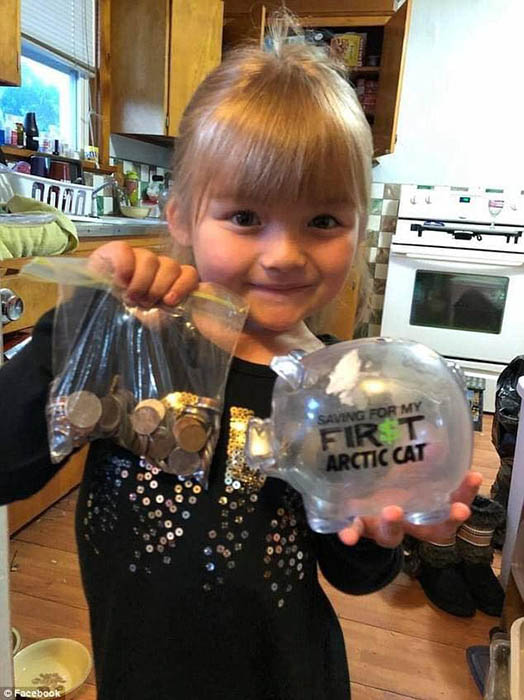 "Well, guess what! Sunshine proudly informed her grandmother, "My whole class got milk today." "[My friend] now has milk money," says the narrator.
"She doesn't realize the influence she's had," her grandmother explained, "but she now knows she can achieve everything she sets her mind to."
After dropping Sunshine off at school, Jackie made this tearful film about her granddaughter's pure heart: You are cherished.