Man Buys Homeless Father A Hotel Room For A Week And Gives Him $1000
A chance encounter with a compassionate stranger enabled a single parent who had been homeless after moving to a new place get his life back on track.
James Moss and his 2-year-old son had recently relocated to Denver from New York in the hopes of a brighter life for the two of them. James had a job and a place to live set up, but his housing arrangements fell through, and he ended himself on the streets and in a homeless shelter.
Leon Logothetis, a British writer and TV broadcaster, had just arrived in Denver as part of a tour to encourage random acts of kindness. He went about talking to random individuals he met while strolling around in the hopes of inspiring them to be good to others. Leon met James after one of these fortuitous encounters. He learnt a little about James' position and was amazed by his ability to retain a positive attitude in the face of such a difficult situation as recently becoming homeless.
"I guarantee that in a month's time, I'll make whatever it is that I need to happen," James promised. "You must be humbled to the point that you can appreciate the other things that are waiting for you."
James said that his kid motivates him to preserve a happy attitude, and that prayer and meditation help him maintain a sense of joy and tranquility.
Leon informed James after their nice conversation that he wanted to offer him $1,000 to aid him and his son. James was brought to tears by the story.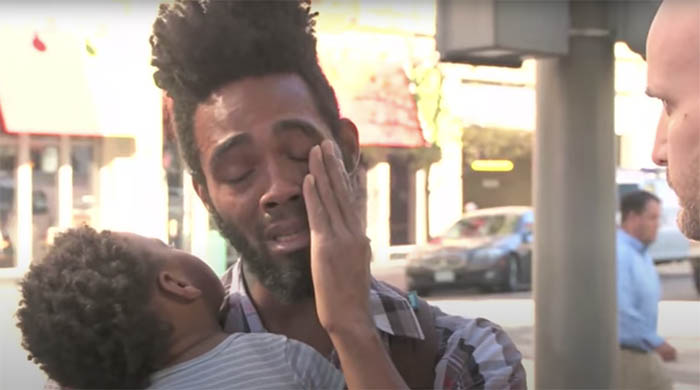 Leon also decided on the spur of the moment to book James and his son into a hotel for the following seven days to ensure that they had a comfortable place to stay.
"You've got to be kidding me dude…. thank you so much man… I really appreciate that, guy…" As he held Leon, James informed him.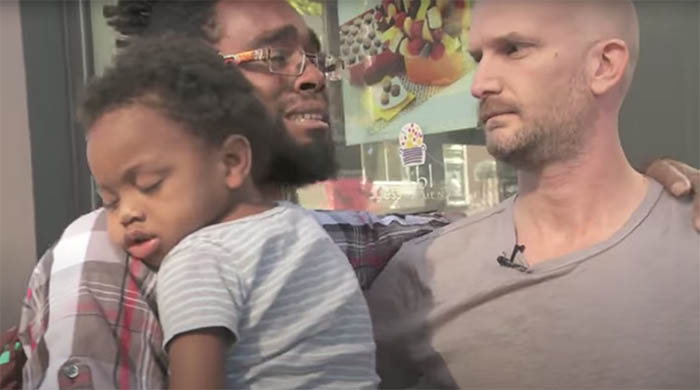 Many people on the internet admired Leon's concern for James and his son and wanted to assist. Kayla Heskett set up a GoFundMe account for James with the following message:
"James is a remarkable parent and man." Let's make this happen for him and his son, to show him some love and to remind him that there are still decent people in the world."
They were able to raise $56,560 with the support of generous hearts from all across the world to help James and his kid get back on their feet and start a new, tranquil life.
James was introduced to a host family who allowed him to remain with them once he checked out of his hotel, and he was able to buy a car. James stated that he intends to pay it forward by assisting in the continuation of this act of compassion in his community.
"I just wanted to give you a brief update," Kayla said. "I appreciate everyone's support and interest in James. He and his kid are doing well; they have purchased a vehicle and are contributing back to the community in significant ways. Thank you to the host family who is allowing them to remain with them till they locate what they require."
Everyone who had assisted and showed affection to James and his son was profoundly appreciated.
In a video thank you letter, he said, "I love you all, you're like family to me now." "I never imagined such a small act of compassion could set off such a massive chain reaction." "I am really appreciative."
Watch Leon's first encounter with James in this video: