A remarkable individual was just sworn in to the Sheriff's office for his new job in keeping the community safe. On Independence Day, Deputy Zach, dressed dapperly in his uniform, had a special message for all of the viewers!
Zach's day was brightened when the Gallia County Sheriff's Office in Ohio elevated him to deputy just in time for the 4th of July celebrations. As he put on the stunning outfit and gleaming insignia, the young guy grinned from ear to ear.
He also received his own diploma and swore the prestigious oath, promising to serve and protect his town. This was an event he'd never forget, and one that brought him delight for the rest of his life!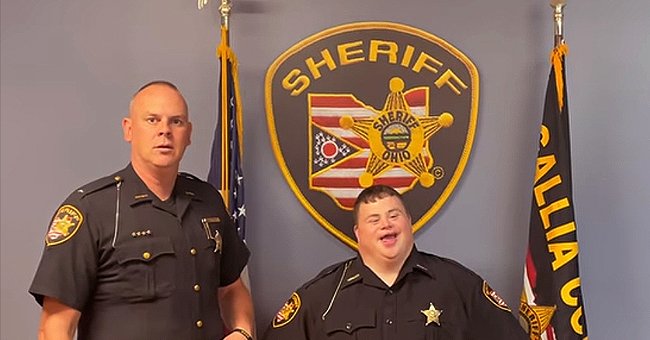 DREAM JOB FOR ZACH
Zach's ambition has always been to work as a deputy in the Sheriff's Office. It has finally occurred, despite all chances.
The public and internet platforms all congratulated the new officer and expressed their delight.
This appeared to be an unachievable aim due to his specific demands. Thankfully, the Gallia County community was able to pull a few strings and make Zach's day. They accorded him enormous honor and treated him with the highest decency and respect.
PUBLIC LOVE OVERFLOWS
Throughout the ceremony, Zach's brilliant eyes sparkled brightly, and the look on his face was memorable. He received a flood of messages of love and support. As one user put it: "This brings such joy to my heart! I know you did a fantastic job as Sheriff, Zack!!"
Another user expressed gratitude to everyone who helped make the day possible. They explained: "What an honor for Zach, the precinct, and the entire community. Thank you for helping him realize his ambition."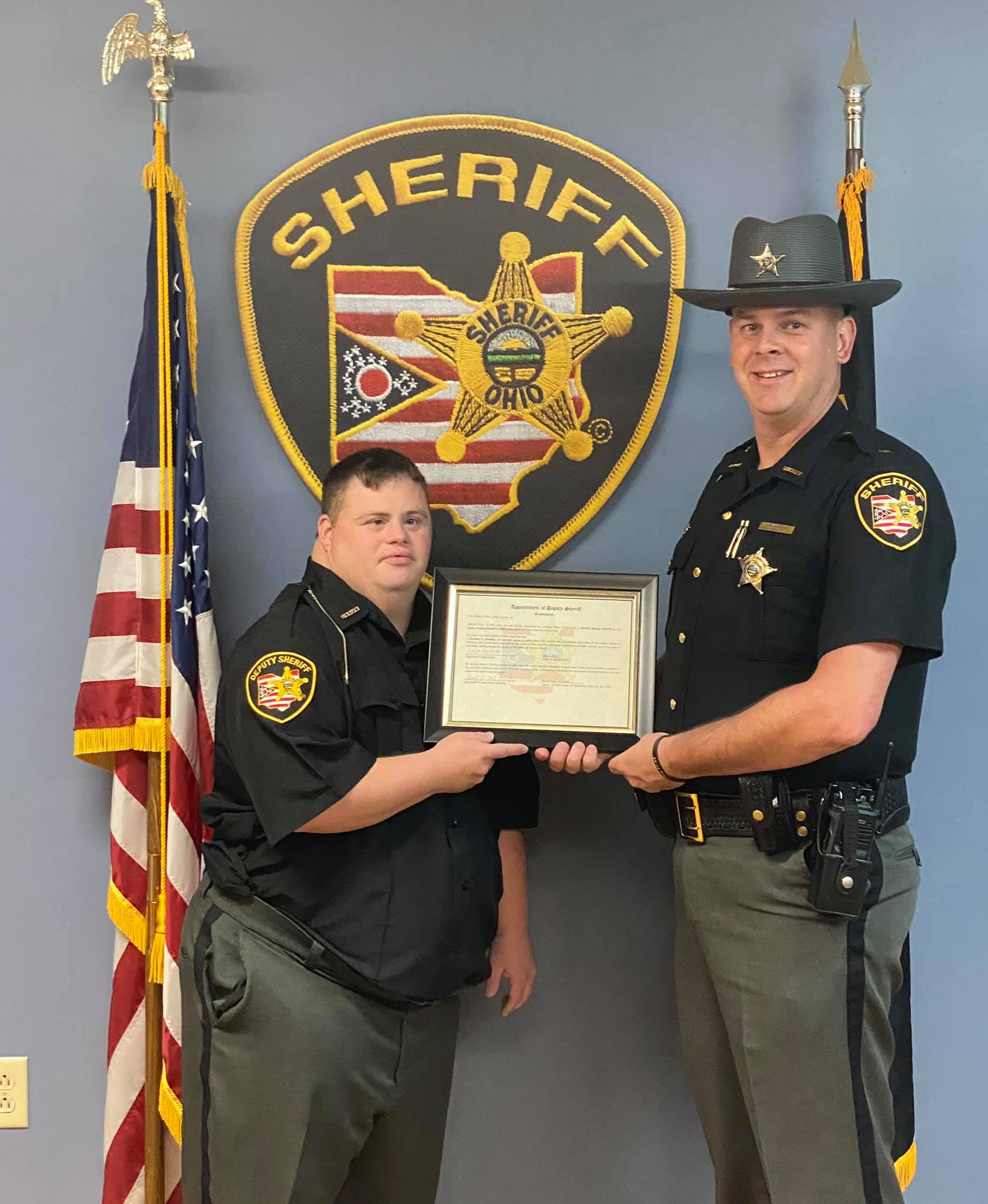 YET ANOTHER IMPRESSIVE CITIZEN
Zach was not the only outstanding person who got his ideal job. Another individual with Down syndrome, Jake Pratt, did not let his conditions prevent him from doing two jobs!
UPS employed the active citizen, and he spent his morning on the golf course. Pratt was never defeated by adversity. In fact, he outperformed them all. Amy Hyde, his sister, shared a photo of him happily sporting his new outfit.
Thank you @UPS for giving my brother a chance & promoting inclusion in the workforce. Jake has Down Syndrome but that doesn't stop him! He loves his new job running packages up to 8 hours per day. That's after working 6-10 am every morning at the golf course. I'm so proud of him! pic.twitter.com/mvlZ1ry8JW

— Amy Hyde (@Amy_Lissa) December 1, 2020
WORKFORCE PARTICIPATION
She emphasized the significance of workplace diversity and praised the organization for allowing her brother to work there. Pratt's life had taken on new purpose, and he had proven all of the doubters wrong who had declared he couldn't do it.
These stories show the power of perseverance and show that no ambition is too large or hard to achieve! Deputy Zach and UPS serviceman Jake Pratt are both outstanding examples of overcoming adversity.